I'm not sure when it happened, but Google has changed the position of the Google Knowledge Graph carousel in SERP again.

Below is a screenshot that introduces the Knowledge Graph new position in search engine results.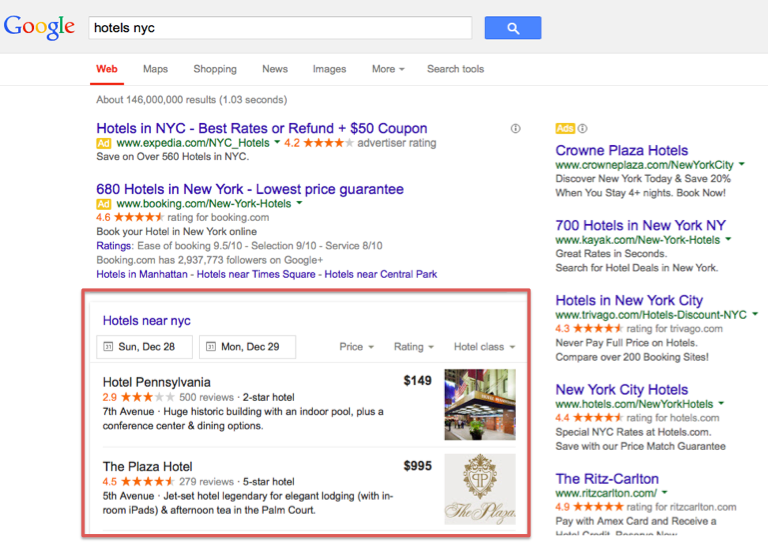 As you might remember it, before it started appearing at the top of Google pages and pushing everything else down, including all ads.

Actually, I found the old position of the graph a bit confusing the very first time I saw it. My concern was based on the fact that the Knowledge Graph is built entirely from organic results, and it consists of images, pricing and reviews, which automatically increases its CTR unbelievably. For advertisers, such results (at any position in the SERP) are still a pain, because they're decreasing their ads' efficiency and CTRs a lot.
In accordance with an eye-tracking study by the Mediative company, the old Knowledge Graph carousel captured the attention of users, which affected the ads' efficiency. In this case, ads in Google can be easily compared with display advertising, which usually doesn't bring any clicks or conversions and only affects brand visibility and awareness. I guess for some businesses, it can be a waste of money if they were initially focused on ROI or at least on bringing traffic and possibly conversions.
Additionally, as a result of all these changes, the widely known Google Triangle doesn't always exist in SERPs nowadays. I believe Google Triangle was once a major SEO foundation. However, it's no longer with us, which shows that the CTR formula – which proves that the first position brings the most traffic to websites – doesn't always work. The combination of all these facts gives me plenty of reasons to strongly believe that Google Knowledge Graph could change SEO and search forever, but certainly not at all once.
Google Triangle Screenshot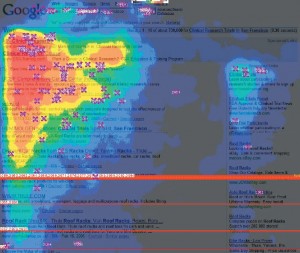 The main reason of disappearing the Google Triangle caused by moving for some search queries the the #1 organic result from the top left corner.
Ver. 1 – Knowledge Graph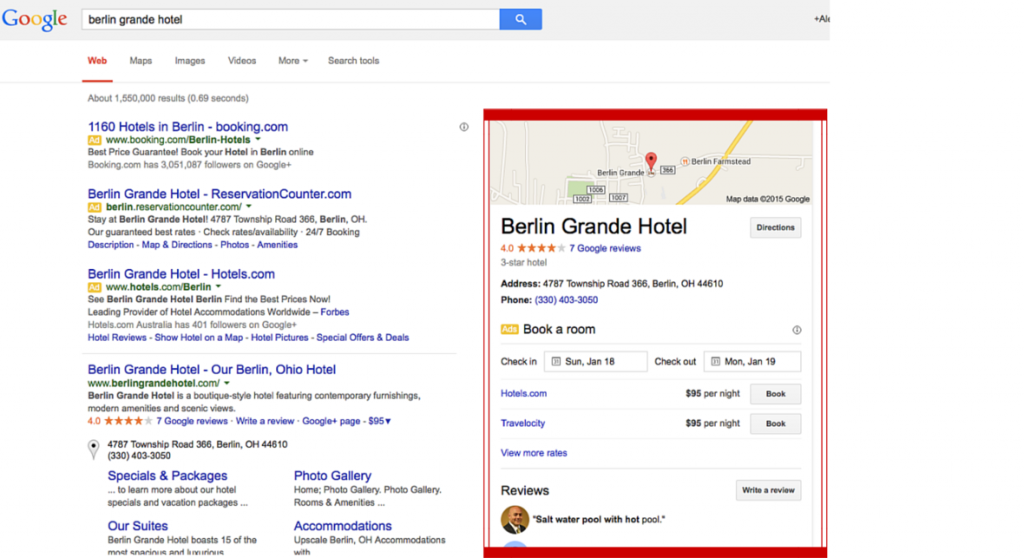 Ver. 2 – Answer Box and Knowledge Graph
The other fact that proves knowledge graphs are a must-have for website optimization and search visibility is the frequency with which they appear in search results. The current frequency on Mozcast's Feature Graph is 26.9 percent, which is nearly the same as images presence in SERPs – 27.9%. In recent years, a ton of articles have been published on how to collect additional traffic from Google Images. I even posted one on SEMrush's blog myself.
Google was very smart to integrate new elements into SERPs that are not solely based on Freebase data but also appeal to other information from Google+, Google Places and Google Reviews. Semantic search becomes extremely strong and provides meaningful results by understanding the relationship between different keywords and phrases and relating them to context. Once Google has started using all the pieces of the puzzle, it can easily give the best positions for domains whose profiles are more prominent in other Google services. Additionally, this new approach helps Google identify low-quality sites and kick them out on a fly.
P.S. As a Google user, I strongly believe that this new intelligence delivers more relevant results and better prioritized local results to searchers. So I should be able to find all the great restaurants in Berlin, Milan or London using Google instead of Foursquare! 🙂