We all have a big event coming up: on March 17-18 Search Marketing Expo returns to Munich. To stay updated, follow the panda with the pretzel. In the meantime, let's take a look at the stellar lineup you'll see at this event. As always, this forthcoming SMX conference features an impressive list of speakers to educate and empower us. While we are able to learn about each of the foremost experts individually, not many of us have in mind a collective image of a typical SMX speaker. I've grown quite interested in portraying such a character that virtually unites the SMX community. To do that, I conducted a fun survey with the SMX Munich 2016 speakers, and I'm happy to share the results in this post. Most of my findings are in line with what you might expect, but some are truly surprising!
I'm sure you already know that SMX Munich's program will satisfy almost anyone's needs and wants, whether you are a business owner, an in-house marketing employee, a search marketing expert or just interested in learning the ropes. So who is the average SMX speaker? Let's dive further into the details.
My top 10 insights from the field:
#1. The average SMX speaker is a business owner with a solid marketing background
Ever wonder what it takes to become an SMX speaker? According to my survey, there are three bulletproof ways:
Everyone anticipated this one, right? To be more precise, a majority of SMX speakers are business owners (67 percent).
Have a marketing background.
I was surprised to find out that most respondents have training in marketing and other related fields. The second most popular answer was business administration. Also, over 12 percent of the experts I surveyed have a degree in computer and information science or had a career in programming prior to entering the digital marketing field.
Have a professional track record spanning 12 years or more in the digital marketing industry.
Sorry to break it to you, but you have to be a digital marketing veteran first. It's worth mentioning that most SMX speakers have an average of 12 years of experience, while more than one quarter of them (26.8 percent) have worked in the industry for more than 15 years.
Here are some other notable stats: We all know that digital marketing unites a diverse body of experts that vary in experience and educational background, and you don't have to have a specialized degree in marketing to belong to this professional community (or to have a successful career in this industry). That's why it might surprise you to know that among SMX speakers this year are experts who "jumped on the SEO bandwagon" after receiving a diploma in philology, linguistics and psychology.
#2. Your SMX magic number is 5
As for speaking engagements, the marketers surveyed have given on average five talks in the past six months, and a bit less than one-third of them (27.8 percent) have delivered 10 talks recently.
Moreover, the majority of respondents are regular guests at SMX conferences: the average SMX speaker has attended at least five SMX conferences before.
The probability is high that on your sixth time attending SMX, you'll be a speaker. If in doubt, check sponsorship opportunities to be completely certain you'll be able to give a talk.
#3. 26 slides and two jokes on average – that's what you should expect from SMX speakers 
Now let's see what we can learn about SMX presentations. I've discovered that the average SMX speaker:
Is going to show 26 slides during their presentation
Is going to crack, on average, two jokes during their talk
And you should be prepared to laugh hard, since nearly half of the respondents (48.6 percent) said that they intend to tell more than three jokes. So, be sure there is going to be real communication between a presenter and their audience – nothing like "death by PowerPoint!"
#4. "I got my mind set on video"
If you asked me about the respondents' content preferences, I'd say they are really in love with video content. The results revealed that 40.1 percent of them think that video content has become king and that it trumps all other types of content. Yet, less than one-fifth of the speakers (17.7 percent) consider articles to be the best content format, while 11 percent said that infographics run the world of content. Interestingly enough, I received a few answers that interactive tools/interactive content is the leading type of content nowadays.
#5. Would you rather Facebook or…Facebook? 
One of life's hardest conundrums to solve: if you could only use one social media channel for the rest of your life, which one would you choose? Fifty percent of SMX speakers said that their loyalty is with Facebook. Twitter and YouTube each received 16.7 percent of the vote.
#6. They click your ads!
I uncovered that a little over half of the SMX speakers (55.6 percent) are the type of internet users who click ads in search results. Maybe they're even doing it right now.
#7. A mobile-friendly website is a must-have!
The majority (94.6 percent) believes that not having a mobile-friendly website is like committing business suicide (i.e., a non-mobile-friendly website negatively affects your visibility).
And now for something completely different…coffee, selfies and swag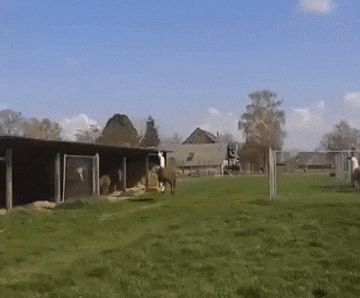 #8. SMX etiquette: conversation starters
Need some tips to break the ice with an SMX speaker? I've uncovered two secrets:
It's no surprise that people love to bond over drinks. I asked SMX speakers what their go-to beverage is and found out that 89 percent of them are coffeeholics. The results indicated that the average SMX speaker drinks at least six cups of coffee during an event.
However, none of them chose tea as a life-giving drink, but other popular answers included water and Coke.
Although, despite their coffee-boosted productivity, my respondents don't go for capturing their presences with photographs at conferences. The survey participants admitted that they take, on average, only one selfie per conference. But I often report from conferences where speakers take a bunch of selfies.
Bonus: Since there is only one chance to take a selfie with the average SMX speaker, you should definitely find one and get on that selfie! So how do you make that happen? It's a no-brainer really: wear plaid and I guarantee you will blend in!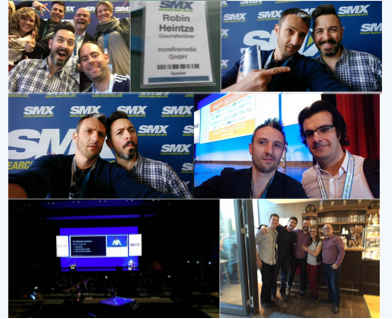 btw, Rand Fishkin is ruining the stats, as with him you can take more than one selfie…
#9. Swag? Not interested! Unless you have a Google Fridge…
What really struck me was the fact that 83.3 percent of respondents said that they do not collect swag from booths. Honestly, I'm guilty as charged of having those enthusiastic discussions about the most precious "trophies" in swag items collections. Yet, I'm proud to have discovered that among my respondents were the lucky owners of a Google Fridge, a powerful device charger and an H2Go Force water bottle.
If you've never tried to grab some free media gifts, give it a try next time.
#10. Come to SMX to keep in touch
In general, it takes the average SMX Munich speaker five hours to get to the conference venue.
Please, note that it could have taken less time for German residents (e.g., for 10 percent of respondents, it's a twenty-minute drive), though keynote speakers from other parts of the world (e.g., from the US) have levelled up the number.
Once you are there, if you're an average SMX speaker, it seems like you don't have to devote much effort to collecting business cards to follow up on. It turned out that my colleagues brought home only five business cards from the last conference they attended. Obviously, after 12 years in the industry (see section 1 of this post), everyone already knows each other.
Or maybe they're simply trying to save trees?
Thinking about which conferences to attend next? Here are the top three conferences to eat at.
Let's move on to the juiciest (literally) detail of the survey, shall we?
I asked the respondents to name the conference that provides the best meals, and here's the top three:
Any SMX conference (respondents named several particular venues as well)
Among the leaders were also conferences like Friends of Search and SEOktoberfest. So my advice is: if you are at one of the events on this short list, try not to schedule any meetings with your clients or partners during lunchtime, because the food is worth staying for and enjoying.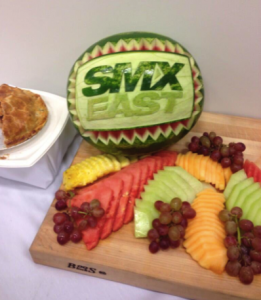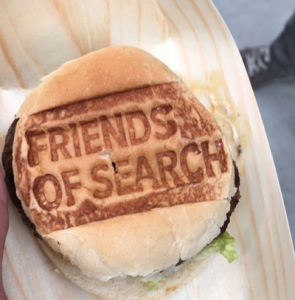 That's it, guys! Now you know who the average SMX speaker is and what s/he opts for. I hope I made you smile and that you learned something new. Don't forget that you can find all the key highlights from this article in the infographic above.
I would also like to thank Brad Geddes, Brent Csutoras, Bastian Grimm, Rand Fishkin and Michael King for their feedback!
And I am most grateful to all of you who participated and contributed (click on a photo to see social media profile):
See you at SMX Munich 2016!