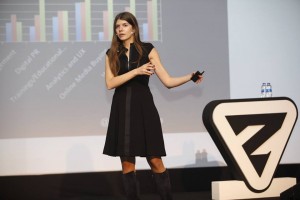 About Alex
Alexandra Tachalova has worked in digital marketing for over six years. She is a digital marketing consultant who focuses on link building, content marketing, and SMM. Alexandra is a frequent speaker and founder of online digital marketing event DigitalOlympus.net You can find her at all the major search industry events such as BrightonSEO,
Ungagged, SEOzone, SMX, SEMdays, and many more.

---
 Upcoming speaking engagements
If you want to invite me to give a talk at your event contact me or send me a tweet.
---
My areas of expertise include, but are not limited to:
Content Marketing
Link Building
Digital PR
I'd also be happy to join your webinar/podcast — contact me.
---
Previous speeches and presentations
| | | |
| --- | --- | --- |
| February 10, 2020 | SEO Zraz |  Bratislava, Slovakia |
| November 29, 2019 |  MBSummit |  Milan, Italy |
| November 2, 2019 | DMSS | Bali, Indonesia |
| November 29-30, 2018 |  MBSummit | Milan, Italy |
| October 23, 2018 |  Search London | London, UK |
|  July 17-19, 2018 |  Affiliate Conference | Amsterdam, Netherlands |
|  June 8, 2018 |  SEO Conf |   Online |
| June 15, 2017 |  SearchLeeds |  Leeds, UK |
| May 23, 2017 | Ecommday |  Online event |
| November 12–16, 2016 |  Ungagged |  Las Vegas, USA |
| October 21–22, 2016 | DigitalZone | Istanbul, Turkey |
| July 15, 2016 | 8P | Odessa, Ukraine |
| July 14, 2016 | SearchLeeds | Leeds, UK |
| July 8–9, 2016 | WebMarketingFestival | Rimini, Italy |
| April 21–22, 2016 | BrightonSEO | Brighton, UK |
| March 20, 2016 | SEMPPRO | Kiev, Ukraine |
| March 10–11, 2016 | InOrbit | Ljubljana, Slovenia |
| February 4–7, 2016 |  London Affiliate Conference | London, UK |
| November 27–29, 2015 | SEOzone | Istanbul, Turkey |
| October 22–25, 2015 | Berlin Affiliate Conference | Berlin, Germany |
| September 24–25, 2015 | SEMdays | Bucharest, Romania |
| June 22, 2015 | Search Bootcamp | London, UK |
| May 16–18, 2015 | UnGagged | London, UK |
| April 9–10, 2015 | BrightonSEO | Brighton, UK |
| March 20–21, 2015 | Be-Wizard! | Rimini, Italy |
| March 17–18, 2015 | SMX Munich | Munich, Germany |
| September 11–12, 2014 | BrightonSEO | Brighton, UK |
| April 30, 2014 | ADworld Experience | Bologna, Italy |
| April 12, 2014 | Hitmeister E-Commerce | Cologne, Germany |
---
You are also welcome to check out some of my presentations on the profile at SlideShare.com: